Member Directory
Memberships are currently being updated. Come back soon to see who is in the Chamber.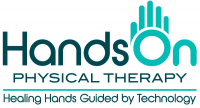 Established in 1992, Hands-On Physical Therapy is the leading authority in the areas of Physical Therapy Rehabilitation & Diagnostic Testing. With state-of-the-art Physical Therapy clinics and our FELA-Accredited EMG laboratories, we are proud to be at the forefront of highly advanced rehabilitation services that can offer you answers to today's health problems.
We are very interested in contributing to the Hicksville community and networking with local businesses and our community members.